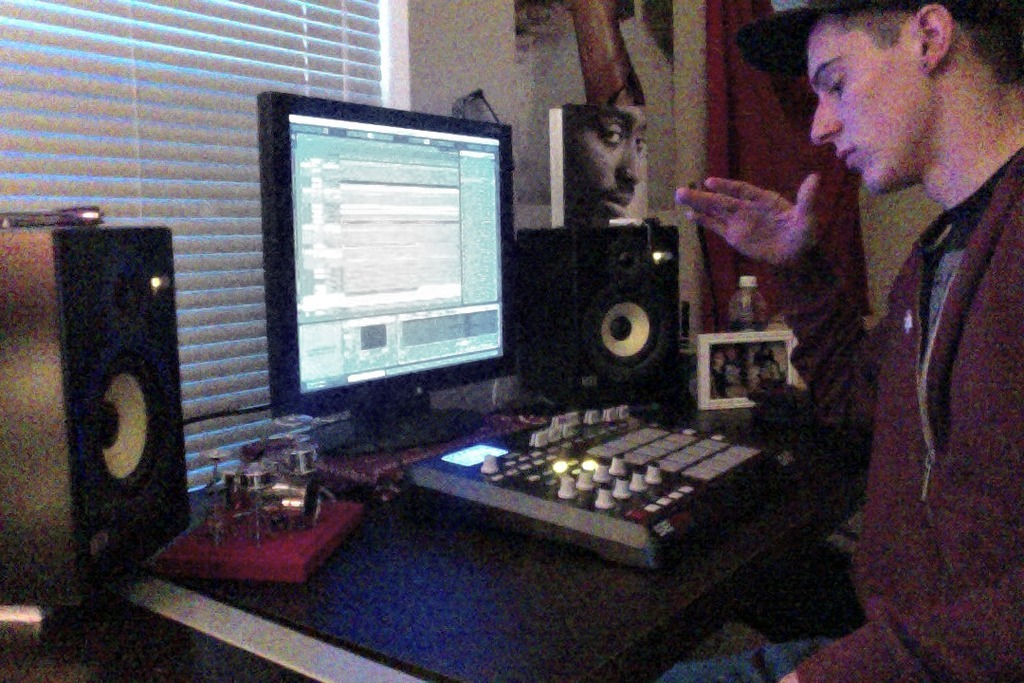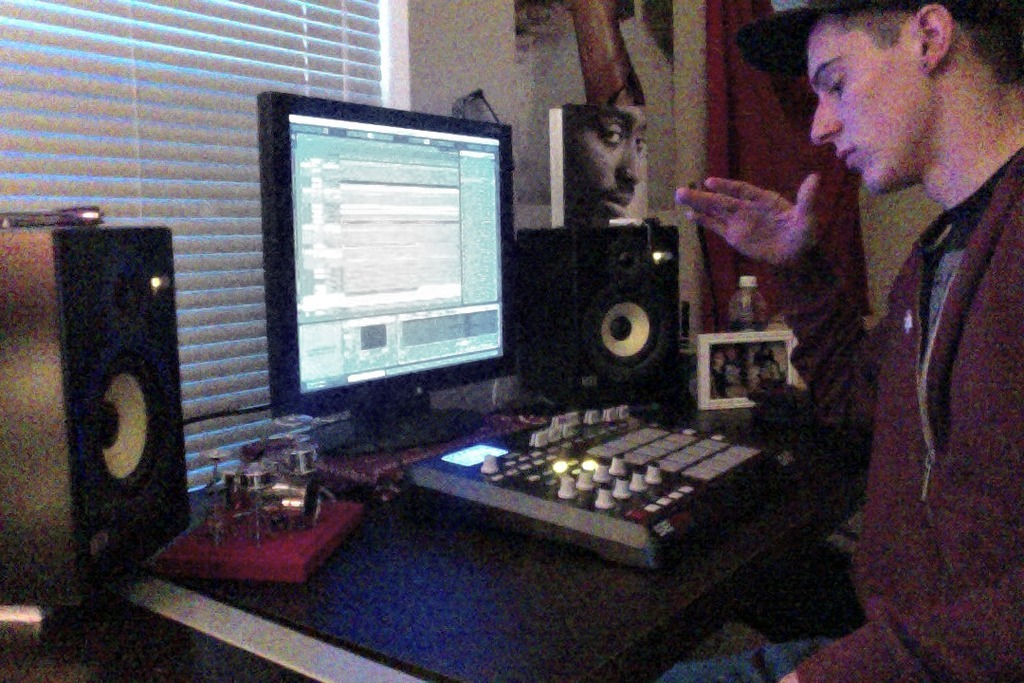 I was born in Springfield, Missouri, in June of 1993. After moving around between a few places our family landed in Olathe, Kansas when I was 6 years old. I grew up there my entire life until I was 18, where I then moved to Lawrence Kansas and attended The University of Kansas for a year and a half before deciding to make the switch over to The Recording Connection to study Audio Engineering.
When I first moved to Kansas and started elementary school I met a few friends who happened to have a few instruments lying around the house. One, in particular, had an old, beat up blue Tama drumset in his garage. I messed around on it a few times, and decided that drumming would become a major part of my life, which it did. I convinced my parents to let me start taking drum lessons and was given a black Rogers five piece drum set on my seventh birthday. I began playing funk, jazz, soul, blues and classic rock. After a few years of playing and practicing alongside my older brother (who plays guitar) I joined a few bands and moved into the metal music scene. We played a number of shows at a number of different venues all around the Kansas City area.
After moving to Lawrence, I became more familiar with the electronic music scene and was introduced to the DAW Ableton Live by a good friend and fellow musician named Will Funk, who has a home studio set up in his house where we've recorded quite a few local acts ranging from pop singers to hip hop artists to acoustic musicians. Him and I collaborate together on electro tracks often, and I make hip hop beats as well as my own electronic music. I've DJ'd a number of shows in the local Lawrence area as well.
As far as past job experience goes, I've worked at Red Lobster, Chipotle, and Quiktrip. None of which are music related but still fun jobs! Being in the music industry in something I've always been interested in getting into. Whether it's performing, promotion, recording, business, any of it. I'm extremely excited to be presented with the opportunity to build real relationships with others in the music industry and set myself apart apart to be heard. Music (in EVERY form) is my biggest inspiration in life. I believe all music is great and deserves to sound as best as it possibly can. The feeling, emotion, content, delivery, feeling, structure and arrangement of a song has always been so interesting to me. I love seeing the variety of local talent and how their passion and personality shows through all of these aspects of their music. Music, for me, is an intimate experience in and of itself regardless of the genre. The determination, motivation and dedication of some of the musicians I've come in contact with is incredible. I thank God for this opportunity, and I absolutely cannot wait to be a part of the entire music-making process through-and-through.
My ultimate goal through this program is to learn the basics of audio engineering to get a solid base of knowledge, where I can then expand my horizons and break into essentially every possible aspect of the audio field. I want to get into live sound, I want to get into production, I want to get into radio, I want to explore the business side, I want to learn sound design, the processes of writing and composing movie soundtracks, and learning every instrument known to man!
To sum it up, I'm the most ambitious and determined aspiring audio engineer and music producer you will ever meet. I will work hard and do whatever it takes to make connections, get the job done, work hard, and make it to the top. But most importantly, I will turn audio engineering into a way of life. Music is my life, and it always will be!